The Challenge
Previous releases of StoredIQ for Legal had made huge strides towards rethinking IBM's existing portfolio of legal tools into a single, modern product that addresses many aspects of the electronic discovery process. These tools were clunky and not up to the challenge of assisting legal teams in the age of big data. The product itself began as an experiment in a pilot program within IBM Design and was the result of a human-centered redesign of the entire governance portfolio.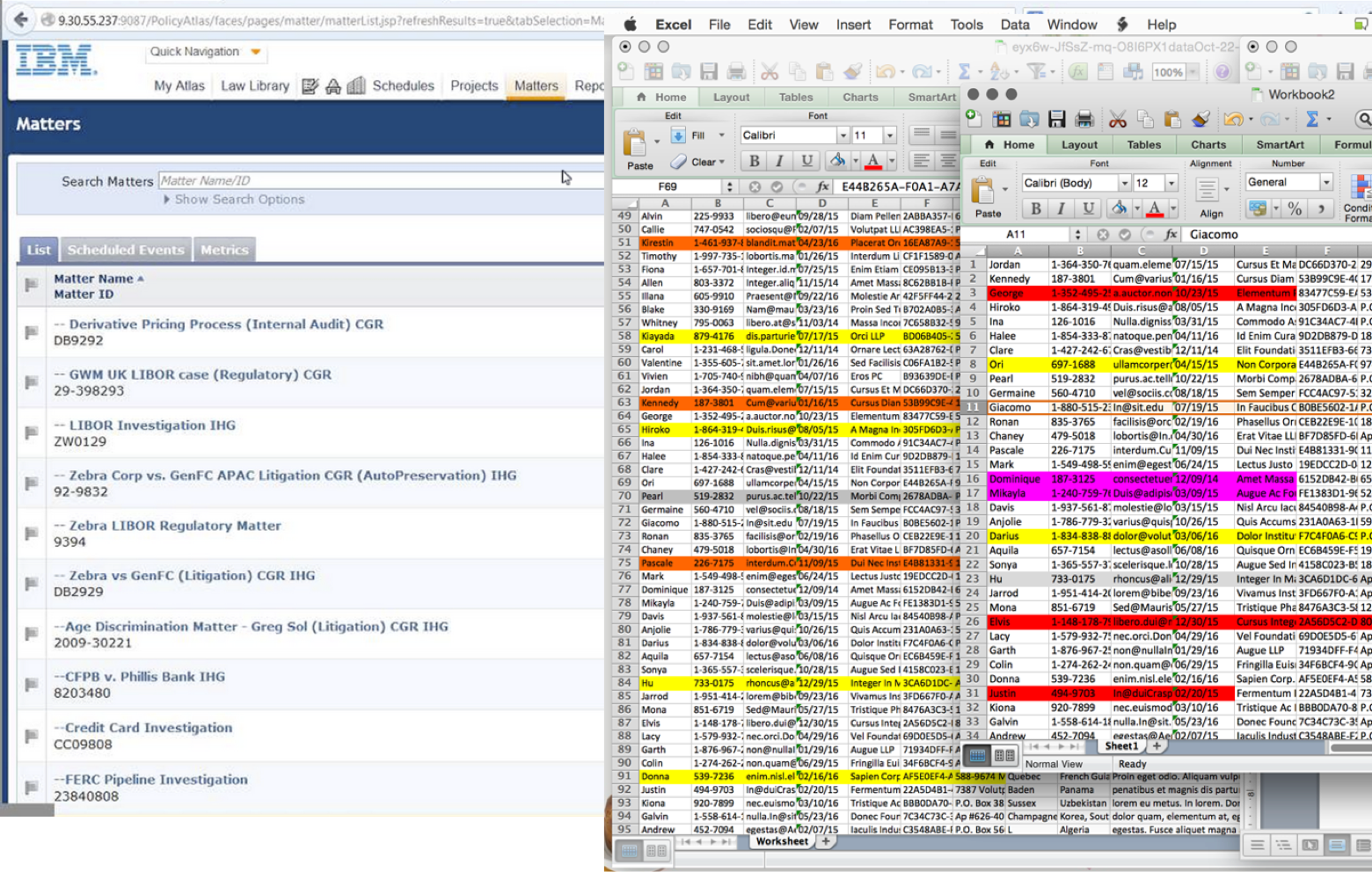 When I joined the team, the product was mostly focused around helping eDiscovery paralegals organize their legal matters, understand which employees or custodians within their company may have data that's involved in a matter and notify these custodians that they are legally obligated to not destroy the data in their possession.
In addition to ensuring that employees retain data from their own devices, another important part of the discovery process involves coordinating with the IT teams who manage large data sources or repositories within a company. Legal staff must be able to identify, preserve and collect data wherever it exists in a company, and this was a weakness with the previous iteration of StoredIQ for Legal.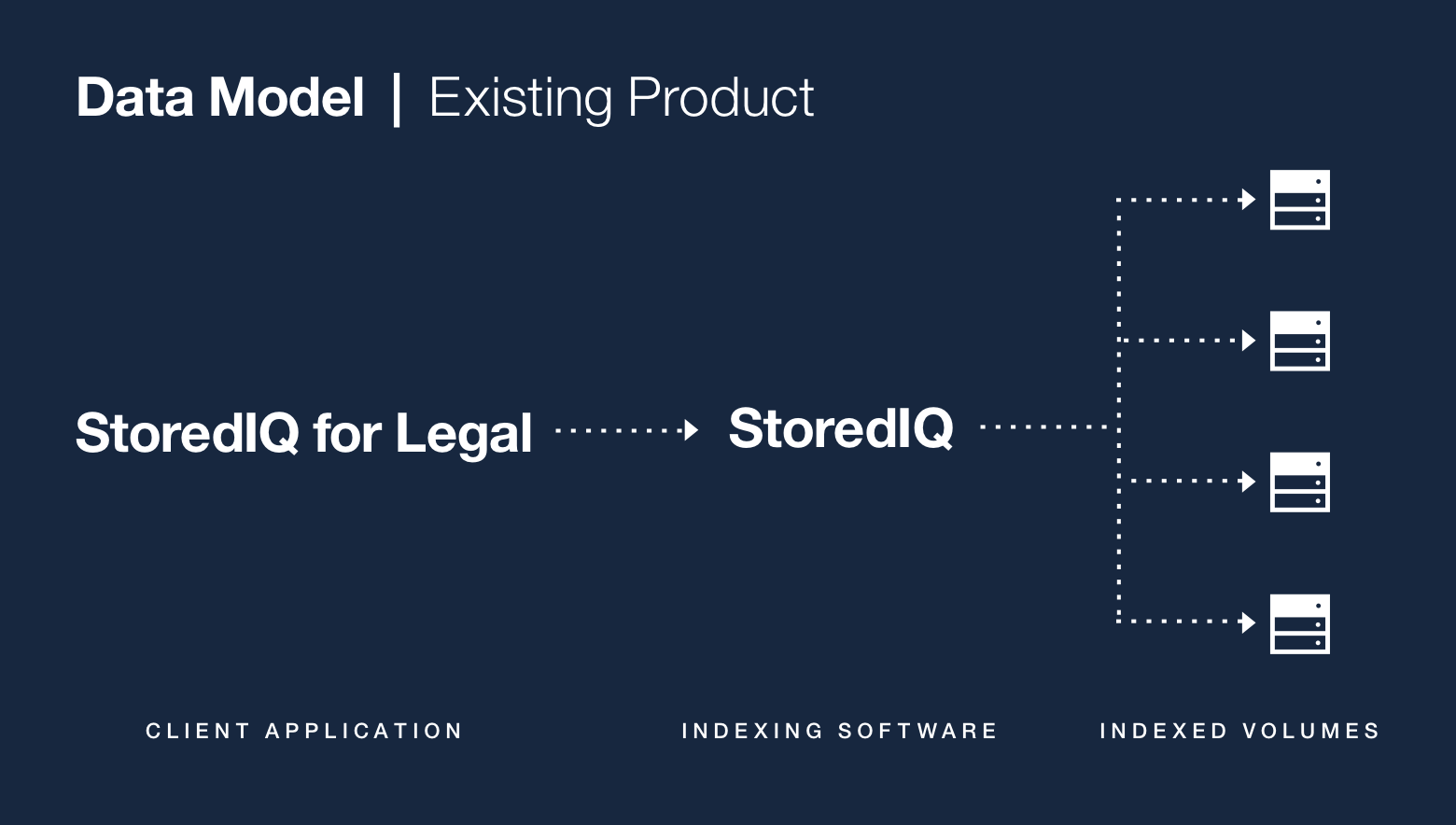 Before this release, the only data sources that a paralegal could identify, preserve and collect data from were servers indexed by another IBM tool called StoredIQ. However, companies are legally responsible for governing and producing data wherever it's stored, not just in places conveniently indexed by StoredIQ. For the third release of the product, I was tasked with designing an experience that improved the data request process. Specifically, we needed to allow paralegals to gather evidence from any place data may be stored, both physically and digitally.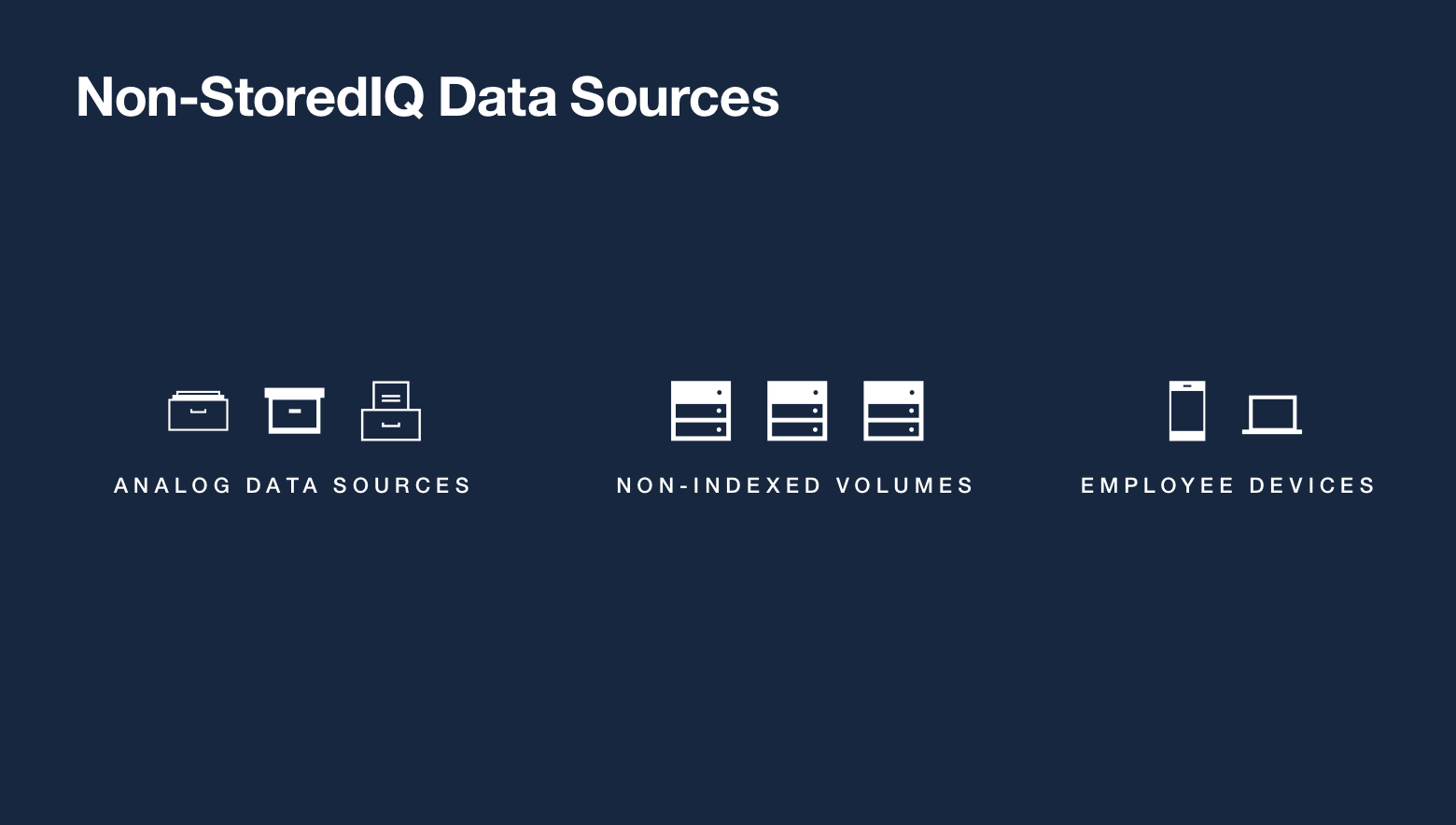 Although we had a hunch on how teams worked together to identify, preserve and collect data from data sources not indexed by StoredIQ, we weren't confident about how they work together. So to help answer our questions and validate our assumptions, we asked our users.
Research
Engaging with real users
One of the things that drew me to IBM Design was its commitment to understand and empathize with real human users. Instead of defining success by sales metrics or technical features, IBM Design strives to keep our users as the North Star that guides our product design practice. To help us stay focused on solving human needs and incorporating feedback from real people, we regularly work with several teams of sponsor users from all around the world.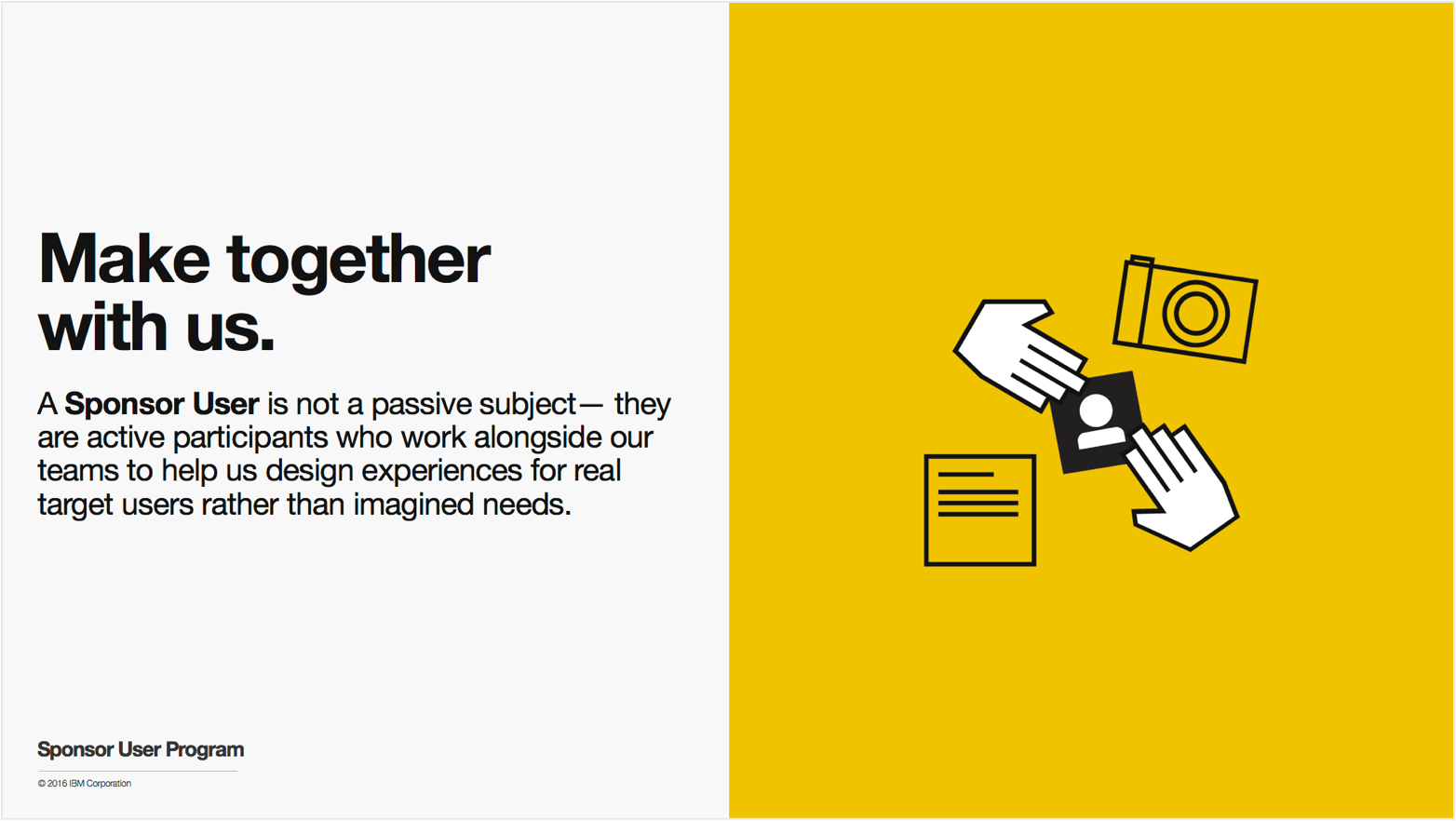 While most of our sponsor users come from fortune 500 companies, they all operate in wildly different industries and jurisdictions. For example, we often collaborate with legal teams from Japanese car companies, German banks, multi-national insurance companies and American health food retailers. During this project, we worked with two sponsor users from the financial services and the automobile industries.